Well Belly Bar
An opportunity to learn the how's and why's to the amazing health benefits of cultured foods including kefir, kombucha, & cultured veggies for the entire family. Workshops allow you to experience the process of preparing your own fermented delight. Samples & recipes are included.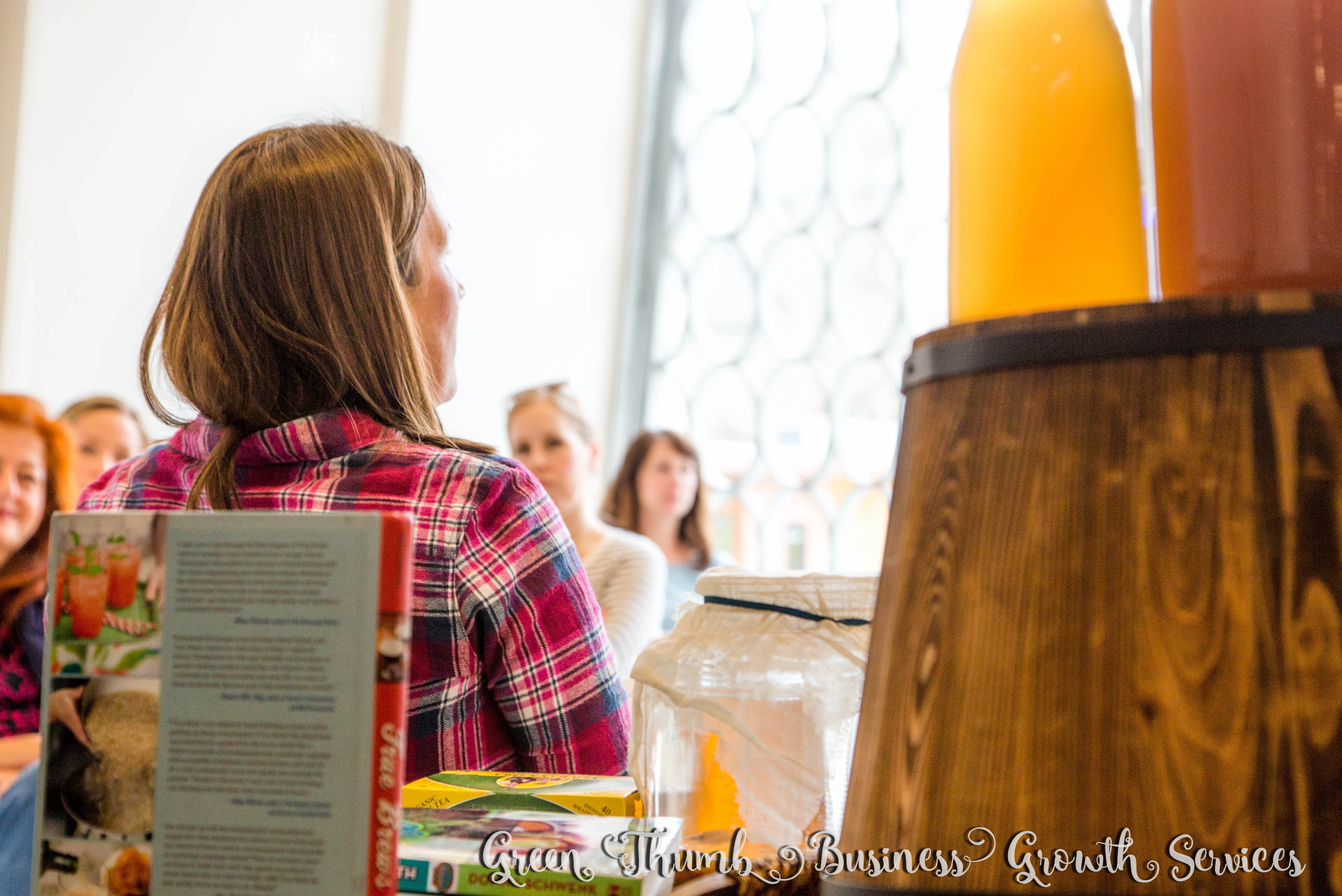 Go to the Schedule tab for a list & registration for Fermentation classes & workshops, including a full day seasonal Farm-to-Table Fermentation Retreat & Midwest Fermentation Festival in the Fall of 2018!
Let us bring an interactive fermentation workshop to your home, place of employment or organiziation! All will engage in the hands-on experience of preparing their own take-home jar of fermented delight!
Inquire to Stephanie at stephanie@wellbelliesandbabies.com.
---
"Well Belly-Ups" & Products are now available at the following locations:
The Happy Hen Market (South Olathe) ~ In conjunction with Well Wilderness Kids events 
Gardner Farmers Market (Johnson County Fairgrounds) ~ Every Thursday from 4-7pm through Sept
Cura Integrative Health (Leawood) ~ Pre-Orders Only
hOMe Holistic Family Wellness Center (Old Overland Park) 
Totem Acupuncture (Leawood)
Lenexa Farmers Market ~ Tuesdays & Saturdays (COMING IN THE SPRING OF 2018)
---
Well Belly Menu
KOMBUCHA ~ $5 pint, $12 half gallon, $20 gallon ($6 jug deposit)
KEFIR WATER ~ $5 pint, $12 half gallon
TUMERIC TONIC (coconut water, local raw honey, tumeric, ginger, sea salt, lemon juice) ~ $8 per 6oz bottle
*** AVAILABLE IN OCTOBER 2017 ***
ELDERBERRY SYRUP (organic elderberries, local honey, cinnamon, ginger, clove, lemon juice) ~ $12 per 6oz bottle
LEMON GINGER BEET KVASS ~ $8 per 6oz bottle
Please allow 5-7 days for pre-orders to be filled.
Send pre-orders to Stephanie at stephanie@wellbelliesandbabies.com